Instagram is one of the most popular social media apps, with over 800 million monthly active users. It is one of the most popular platforms for businesses to use to promote their brand and products. In the last few years, Instagram has become a valuable platform for businesses to use to reach their target audience. With the introduction of features such as stories, IGTV, and shopping tags. Instagram is a great way to engage with your customers on a personal level. It gives them a glimpse into your company's culture, values, and personality—something that other social media platforms can't do as well. And because it's so visual, it's easy to share images from your business' most recent campaign or event with followers. The statistics show that Instagram is a great place for brands to build relationships with their followers and customers. The average user spends 30 minutes per day on Instagram, which is more than any other social media platform. With these numbers, it's easy to see why so many businesses are using Instagram as an effective marketing tool. Instagram is a great marketing tool because it offers a visual way to share content. It also offers a way to interact with your followers without having to leave the app, which makes it easier for businesses who want to build their following on Instagram. In terms of demographics, Instagram has the largest proportion of female users at 55%. This means that it appeals to women better than any other social media platform does, which is important for brands that have traditionally been targeted towards women (e.g., makeup brands). It's important to have a well-thought out strategy before diving into Instagram. When you first start out, it's important to take the time to analyze your audience, what they want from you, and how you can tailor your content accordingly. A lot of people are using Instagram as a platform to share their personal lives. Brands are also looking for ways to reach their target audience on this platform. Quality and consistency is the key to success. Here's some of the tips for brands on how
you can increase your followers on Instagram: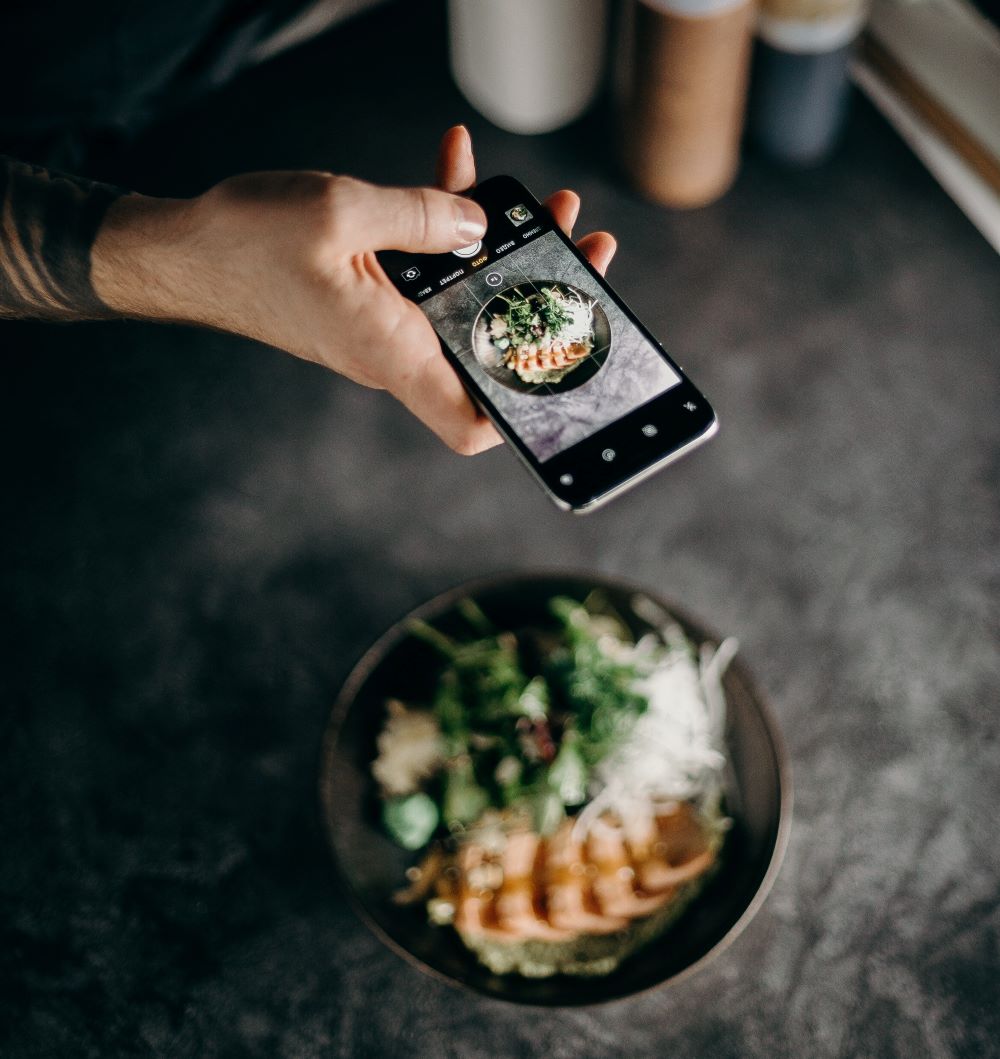 Research your niche and the hashtags that are relevant to your niche. Create an Instagram profile that is visually appealing. Take good quality photos with a clear background and good lighting.
Post high-quality content on a regular basis, at least once or twice a day.
Use captions to increase engagement and make it easier for followers to find out more about you or your products/services on other platforms like Facebook, Twitter or your website
Respond to comments from followers when possible and engage with them in conversation by following them back or liking their posts as well as commenting back on their posts occasionally
Use the Instagram Stories feature to share behind-the-scenes content about yourself, your brand, Create a consistent theme and style. We are living in a world where the number of followers on Instagram is the measure of success.
But how do you get more followers?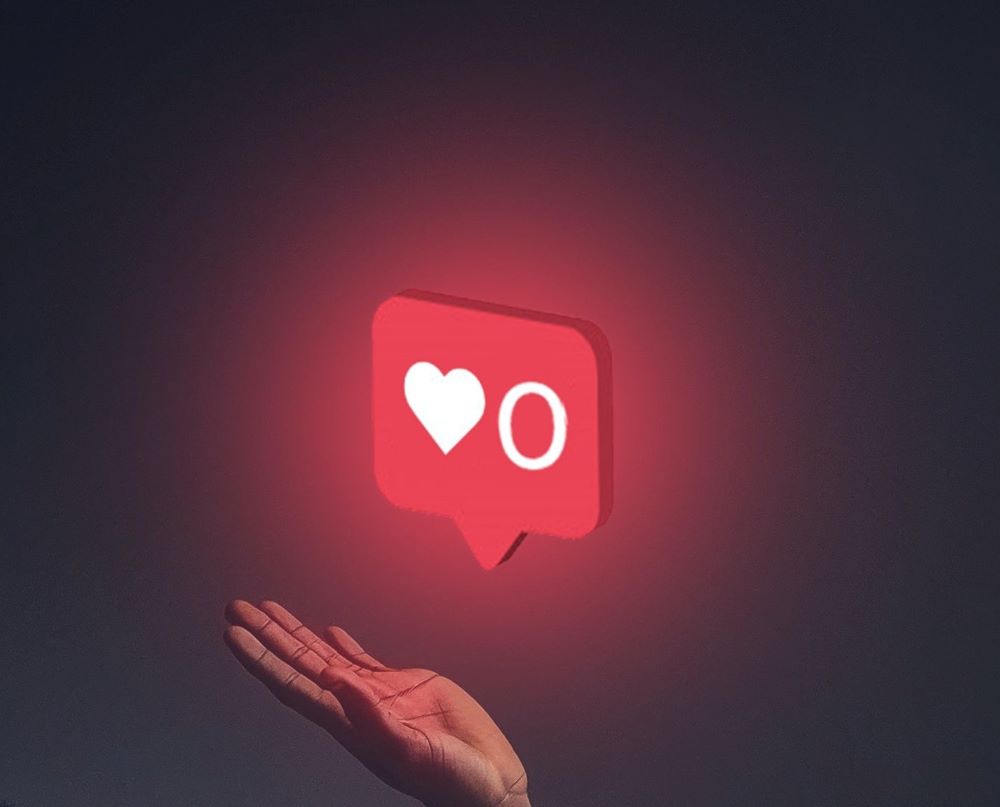 One way to increase your followers is by creating a consistent theme and style. For example, if you are a fashion blogger, then you should post images that follow the same color scheme, editing style, and filters. This will make your feed look more cohesive and give people an idea of  what to expect from your posts. To increase your following on Instagram, you need to have a consistent theme and style. This will give your followers a clear idea of what they can expect from you. It also makes it easier for them to find and follow you on the app.
– Create an Instagram profile that reflects your brand personality.
– Create a logo or symbol that represents your brand and use it across all of your social media accounts, including Instagram. Use relevant hashtags to get more views. Hashtags are a great way to increase your brand followers on Instagram. But not all hashtags are created equal. So, it is important to know what kind of hashtags you should use in order to get the most out of your posts. You should use hashtags that are relevant to your post, but also popular and widely used. This will make it easier for people who see your post to find it and follow you if they like what they see. Hashtags help you find people with similar interests or content that you like, while tags allow you to connect with the people who follow the account that posts a photo with a tag. You can also use both hashtags and tags together when posting your own photos. Hashtags make it easier for people to find your posts and follow you.
Here's general tips which help you out: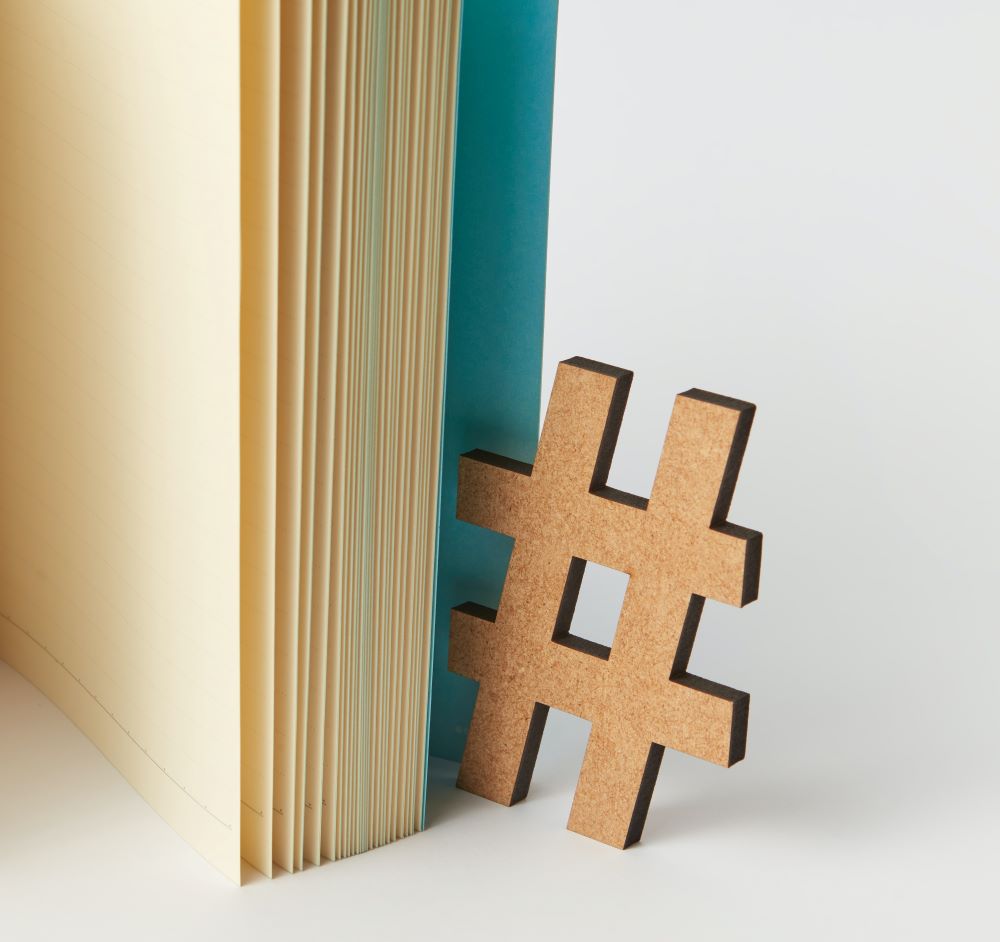 -Use hashtags in your posts and bio
-Don't use too many hashtags, don't go over 20
-Use tags in your bio
Increase your interaction with your target audience. In order to increase your brand followers, you need to focus on increasing the interaction with your target audience. You can do so by:
– Posting more often, but not too often
– Creating posts that are engaging and relevant for your target audience
– Reaching out to influencers in your field for a collaboration or guest post.
Let see in detail about how you can interact with your target audience, here we go…Firstly, you have to make sure that you are using right tools. You need a good camera, a smartphone with good camera quality, and some other equipment like a tripod. Next, you need to find your niche. You should consider what your target audience likes and what they don't like too much. This will help you decide what type of content to post on your feed. Lastly, if you're not getting enough interaction with your posts then it's time to change up the
strategy! You can try posting at different times of day or experiment with different types of content in order to see what gets more engagement from followers.
Post variety of content consistently.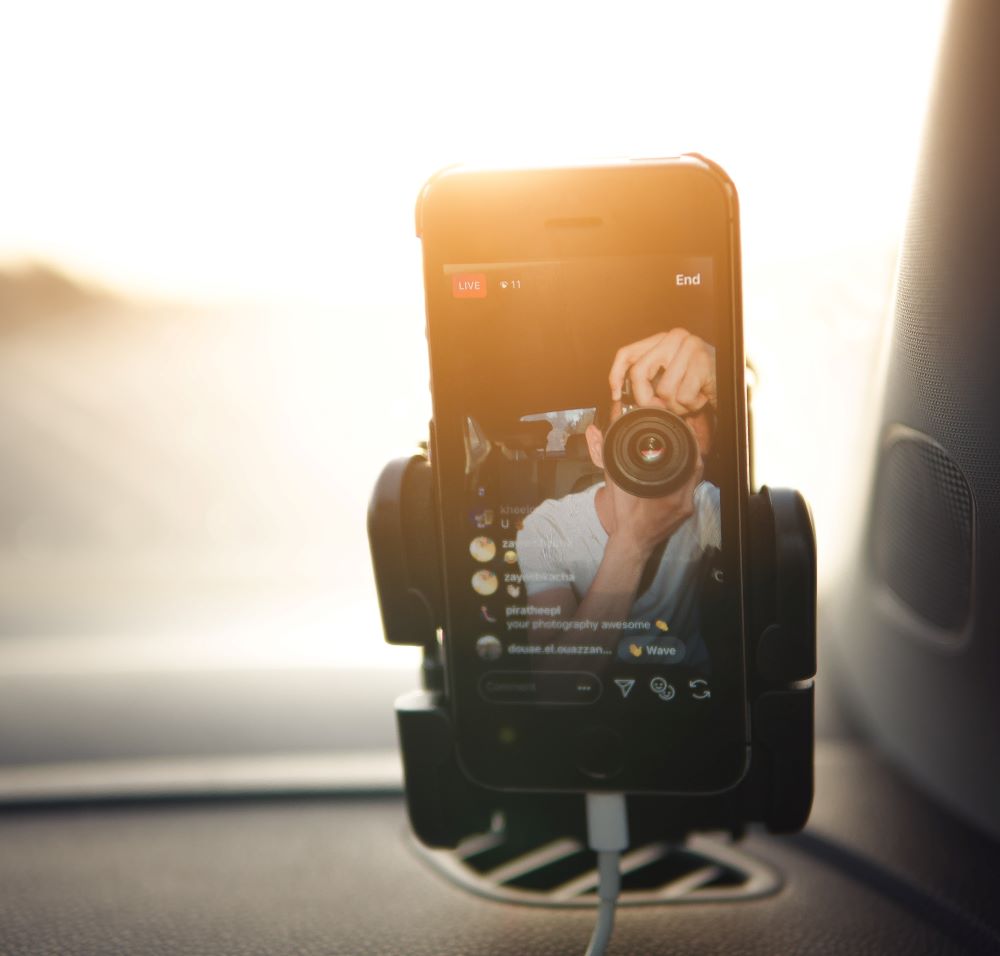 It's important to be consistent with the type of content you post. You want to post a variety of content, but it's important that your posts are always on-brand. This will help your followers know what to expect from you and what they can expect in return. You also want to make sure that you are posting at the right times. You want to post at times when your target audience is most likely checking their feed – typically in the morning and evening during work hours and throughout the day on weekends. The first thing you should do is to create a content calendar. This will help you to be consistent with the type of content you post. For example, if your brand is mostly fashion related, then it would make sense to post pictures of outfits on a regular basis. Secondly, make sure that the photo captions are crisp and clear. You want your followers to know what your brand is about and what they can expect from your posts in the future. Lastly, don't forget to tag relevant accounts that may be interested in your content so that people browsing those accounts can find you! Make your content engaging and interactive. Engaging content is a must for your audience on Instagram. People are more likely to follow your account if they find it interesting and useful.
Let's see some tips that can make your content look more interesting:
– Use hashtags, because they are the best way to find other users who share similar interests.
– Share behind the scenes photos or videos of what you do in your day-to-day life.
– Create a story that's different from the usual ones and add some humor to it by using emojis or memes.
– Use Instagram live and interact with followers by asking them questions or giving them a chance to participate in an activity like taking a poll about their favorite ice cream flavor.
– Give followers exclusive deals, discounts, or access to something they can't get anywhere else
– Post photos of things that you do in your day to day life (e.g., dinner)
-You can also use polls to get feedback from your followers and post them on your account. This way, they will feel that their opinion matters and they will be more likely to follow you back.
-Another way is to interact with your audience by asking them questions, or encouraging them to post their own photos.
Promote your brand through influencers.
In this digital age, influencers are the celebrities. They have a huge following and can help promote your products or services. There are many ways you can do this, but we will focus on a few tips that will help you get your brand off the ground and running in no time. Here are some tips on how you can promote your business through influencers:
1) Find influencers who have a similar audience to your brand.
2) Create a strategy with them so they know what kind of content they should post on their account and how often they should post it.
3) Offer them incentives for following your brand and then following back.
4) Give influencer exclusive content and ask them to share it on their social media channels.
Run free giveaway contest
A free giveaway contest is a great way to get people excited about your brand and what you have to offer. People love a chance to win something without having to spend any money or do anything other than follow your account. There are many ways to run a giveaway contest, but the most important thing is that it should be free for the participants. You could offer them a free product, discount or coupon code, or even offer them an opportunity to win something big like a trip or car.
Here are some tips which you can use for a successful giveaway contest:-
1. Include a link in your Instagram bio as well as on all of your posts where it would be relevant and appropriate for it to be included, such as on pictures of the prize or on pictures with instructions on how to enter the contest.
2. Post pictures of yourself giving away prizes and interacting with customers while they are entering the contest
3. Share posts from other users that are relevant to the topic of your giveaway and tag them in their comment section
4. Use hashtags in the comments section of your post to promote the contest and engage with other users. Be original and creative with your captions.
It is important to be original and creative with your captions. You should also post content that is relevant for your audience and make sure that you are using hashtags correctly. You don't have to post too many images a day in order to get more followers on Instagram. It's better if you're posting high quality photos that are relevant and interesting, rather than posting many low-quality photos that people will scroll past without looking at them. Create a captivating caption that will make people want to learn more about your brand. This can be done by asking a questioning a call-to-action or sharing something interesting about your brand. Share photos that are not just of the product or service but show how it is being used in the real world. Be creative and try to provide an experience with your posts instead of just telling people what you do.
Here are some tips which you can use to make your caption original and creative:-
1. For your audience post content that is relevant
2. To increase the reach of your post use hastags
3. If you are using a template or a template app, make sure to add your personal touch to it. Post more reels.
Reels are a great way to show off the best parts of your business. They are also a great way to show off the different aspects of what you do for your customers. And, they are a perfect way to promote new products or services that you offer. Reels are short videos that can be posted on Instagram in order to increase your followers and engagement with your content. They are easy to make and they can be used to promote your brand in different ways.
1.Use the app's Boomerang feature to create a short video that loops back and forth between two points in time.
2.Use the app's Hyperlapse feature to create a time-lapse video of an event or place, like your office building or the inside of your company's warehouse.
3.Share behind-the-scenes footage from your latest shoot with followers who are interested in fashion and modeling industry news, through Instagram reels on your profile page.Make sure you are using Instagram Stories. Instagram Stories feature was first introduced in 2016 and it has become a popular way to share personal moments, show behind-the-scenes content, and engage with fans. Its a Facebook-owned feature that allows users to upload photos and videos that disappear after 24 hours. It is a great way for brands to connect with their followers on Instagram and keep them engaged.
Here are some tips that you can use to create instagram stories:
1. Share quality content with your followers. Quality content will make them more likely to follow you on Instagram.
2. Post at least once a day to stay active in their feed and keep them interested in what you have to say.
3. Use hashtags when posting on Instagram so that people can find your posts easier and follow you as well!
4. Use compelling images and video for your stories