GET STUNNING WEBSITES WITH OUR
WEBSITE DEVELOPMENT SERVICES
Get the website your business deserves to stand out in cut-throat competition, gain customer trust and see your business grow exponentially. Website development services start at $699.
Tired of slow cookie-cutter websites made using templates?
We get it, it's easy to do that. But these all-in-one templates are being used by thousands of other websites, so there's no unique branding for your business.
Besides, it will slow down your website if you are using a CMS (WordPress for example), keeping it updated will be a pain, and will definitely hurt your SEO as Google hates slow and bloated websites.
If you are serious about your business, we are serious about creating a high-converting website for you that truly represents you and your brand!
Website development packages
6-8 Pages Website
Base Features
8-12 Pages Website
Advanced Features
12+ Pages Website
Advanced Features+
Payment Gateway
Check detailed comparison below
6-8 Pages Website
Base Features
Z
Google Analytics Integration & Setup
Z
Google Search Console Integration & Setup
8-12 Pages Website
Advanced Features
Z
Google Analytics Integration & Setup
Z
Google Search Console Integration & Setup
Z
3 Website Design Mockups
12+ Pages Website
Advanced Features+
Payment Gateway
Z
Google Analytics Integration & Setup
Z
Google Search Console Integration & Setup
Z
5 Website Design Mockups
Custom requirements for
website development services
Buy Package- 20% Payment
Order the website development package that fits your requirements and pay 20%
Sign Agreement
Check and sign our agreement online sent to you via email and get a copy for yourself.
UI Designing
Our UI Designer will create and share UI designs for your website.
Development
We implement that design on the website along with all functionalities.
Revisions & 80% Payment
You can request revisions website. Once finalized, the rest 80% is to be paid.
Go Live
Ready to take off! We transfer the website to your server and make it live.
Frequently Asked questions
What are website development services price?
Our website development services price starts from  $699 upto $1800.
How to place an order?
Once you have selected a plan, simply click on the "Get Started" button to enter your billing details and checkout by paying with your preferred method. We support all major credit/debit cards.
What details do I need to provide?
Once you have completed the payment, you will be redirected to a page that will collect information regarding the website you need to be developed, e.g., logo, color scheme, reference websites, content file, domain and hosting access, etc.
Will you provide domain and/or hosting?
We don't provide domain and hosting services but our team can help you finalize the best service provider based on your requirements. Please
get in touch
with us for a free consultation.
Can you help in buying a domain and hosting?
Absolutely! Our team can help you finalize the best service provider based on your requirements. Please
get in touch
with us for a free consultation.
How we will keep track of deliverables and pending tasks?
You will be added to our internal project management tool- Clickup where you can see the tasks completed as well as in pipeline.
Will I be able to edit my website?
Completely! You own 100% of the website and all the code. You can edit your website whenever you want to but we would recommend to leave the hard things to us! Every package comes with free support and after that you can also buy our
website maintenance package
.
Can you revamp or redesign my existing website?
What is the design process?
Once you sign up, we try to understand your design preferences and ask for references for websites that you like. Armed with this information, the UX/UI designer starts working on creating high converting and unique designs which is shared with you. We generally provide 2-3 design options depending upon the plan you have choosen.
What is a website design mockup?
A website design mockup is simply a design usually shared as an image or PDF file with dummy content and images. It helps us to finalize the UI faster and incorporate visual changes in the design.
How will you share the website design mockups?
We will either share the Figma file link or send you the PDF version.
How many revisions you will do?
We usually don't like putting a number when it comes to revisions. We believe that website design and development is an iterative process but to be fair to everyone, each plan comes with a set number of revisions. We don't count minor modifications as revisions.
Is content writing included with the package?
Content writing is not included in this package. You can head over to our content writing services page to get more details.
When will you migrate the website to my hosting server?
After website design and development are completed on our staging server, we migrate the website to your server.
How much time it will take to make the website live?
We start the process 1 day prior to finalizing the website on the staging server. It usually takes a day to migrate, test and launch.
What is the payment structure?
We have a simple payment structure, divided into 3 phases-
1. 20% advance to start the project.
2. 60% on completion of website development on staging server.
3. Remaining 20% after migration and launch.
Can I pay in my currency?
Yes, we accept all major credit cards and debit cards in all currencies via Stripe.
Do you accept credit/debit cards for all website development services?
Yes, we accept all types of credit and debit cards for all website development services.
Is it secure? Will I need to save my card details on your website?
Our website is completely secure with HTTPS protocol. Besides, we don't save any card information on our website or server in any form. All payments are done through the popular payment gateway Stripe.
What support will I get once the website is made live?
Each plan comes with different support duration and support levels.
Startup plan- 1 month email support
Business plan- 2 months of email support
Business+ plan- 3 months of priority email and chat support.
What exactly is covered under free support?
Free support includes:
– Updates to website software like PHP version upgrades, CMS updates, etc.
– Modifying or adding/removing content, images, menu, links, etc.
How can I raise a support request?
Can you provide website maintenance after free support is expired?
Yes, you can browse our website maintenance packages and buy a suitable plan.
Do you provide SEO and monthly blog writing services?
Yes, we do provide SEO and monthly blog writing services.
Looking for a
website development company?
Real Testimonials from our own Projects
What our happy clients say
RP IT Solutions is the best I have found. Super professional and Rajan, always goes above and beyond every time. I have been working with them on building an entire e-commerce /marketing platform. I have been very impressed with Rajan's dedication to the success of this project, often working until 4 am his time.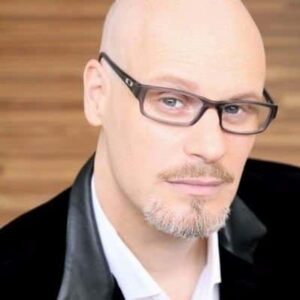 Steven Diamond
Actor,
Tiger King 2 - Netflix
RP IT Solutions was a great find. They are great to work with and were very patient with our evolving project. Excellent communication, timely responses, & quick turnaround. They provided valuable insight to help build our e-commerce website. I highly recommend them and have already hired them for an additional project for Portillo's."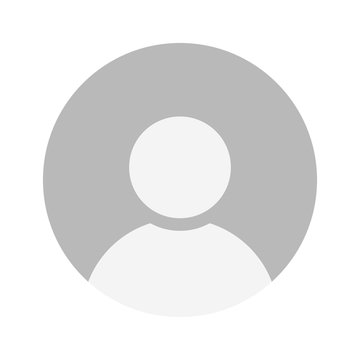 "We approached them with our need to create a next-generation website for our consulting practice. We were adding substantial service offerings and complexity, and recognized it may be challenging. We are so impressed with Rajan and his team. From the work itself to the communication and professionalism, and the speed and quality. Highly recommended."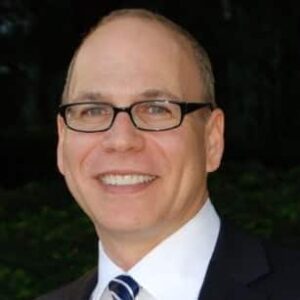 David Hershfield
Director,
Hershfield Consulting, USA
"We are happy with the website design and development. It was a collaborative process and the website was built to our satisfaction after a number of revisions that the RP IT Solutions team patiently made. We recommend RP IT Solutions to anyone who needs consistent quality work done, whether it's branding design, development or digital marketing."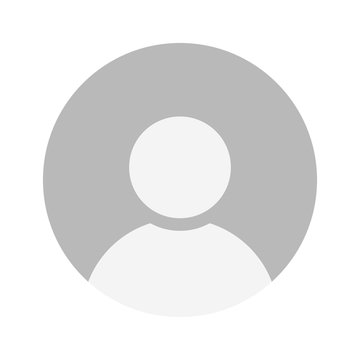 Josh
Co-founder
OutsourceShip, USA
"I found Rajan and his team at RP IT Solutions very easy to communicate with. He is prompt with his work and very detailed. I have very limited knowledge regarding website development but he guided me through the process and covered all areas. I look forward to working with him again when I expand my website. Happy to recommend him."
Aoife Burke
Doctor,
Subtle Aesthetics, Ireland
Trusted by companies worldwide